Dentist – Santa Maria, CA
Get to Know Dr. Tran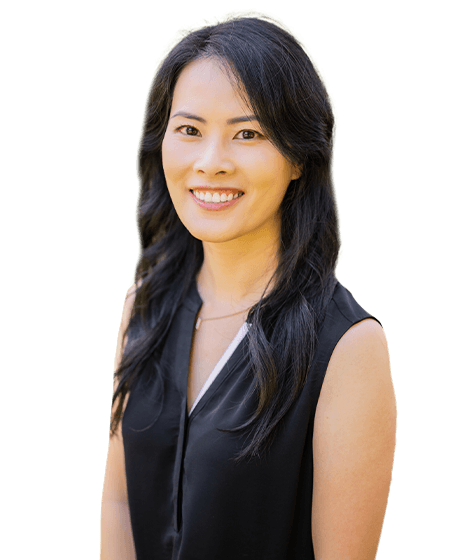 As a Santa Maria native, Dr. Tran is so happy to be practicing dentistry in her hometown and giving back to the community. If you have ever had your nails done by "Steve and Jenny," then you have most likely already met her! Growing up in a nail salon and being a manicurist, she appreciated working on a small surface area and dealing with a lot of fine details, and this eventually led to her passion for dentistry!
Dr. Tran earned her bachelor's in biology at the University of California, Riverside and obtained a master's in biomedical science at Midwestern University - Arizona. Afterward, she pursued a career in dentistry and obtained her Doctor of Dental Medicine from Midwestern University - Illinois. This is also where she met Dr. Nguyen!
Dr. Tran is particularly interested in cosmetic dentistry and wants to give everyone a beautiful smile they are proud of. She continues to stay current with the latest advances in dental care through hours of continuing education and is committed to treating her patients with only the best care. Today, she is a member of the American Dental Association, California Dental Association, American Academy of Cosmetic Dentistry, and the Central Coast Dental Society.
Outside of the office, she enjoys baking and recently started gardening. Dr. Tran and Dr. Nguyen also love hiking and traveling. And, he fuels her coffee addiction by taking her to new coffee shops around the world.