Periodontal (Gum) Disease Treatment – Santa Maria, CA
Protecting Smiles from the Harmful Effects of Gum Disease
The Centers for Disease Control and Prevention estimates that one out of every two adults has gum disease. When left untreated, this condition can have dire impacts on your smile and lead to dental sensitivity, gum recession, and tooth loss. At Coastal Valley Dental, we aim to stop the effects of gum disease in its tracks and maintain the health of your mouth with scaling and root planing.
Why Choose Coastal Valley Dental for Periodontal (Gum) Disease Treatment?
Completely Personalized Care
for Each Dental Patient
Locally Owned & Operated
Dental Practice
Compassionate & Caring
Dental Team
Scaling & Root Planing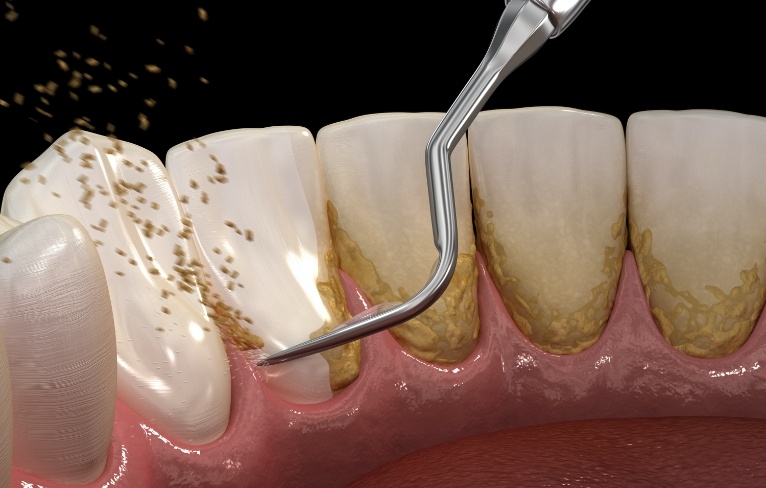 Scaling and root planing is a two-step process that typically takes place over the course of one or two appointments. We'll begin with a deep cleaning of your teeth, removing all plaque and tartar accumulation in the pockets of your gums. Then, we'll smooth out the roots of your teeth, removing any hardened deposits of bacteria. This will allow the gum tissue to reconnect with your teeth and protect your vulnerable roots.