Dental Implants – Santa Maria, CA
Natural Looking & Feeling
Replacement Teeth
Today, instead of opting for traditional prosthetics like bridges and dentures, many patients choose to have their replacement teeth anchored to dental implants in Santa Maria. Because they're able to restore the entire structure of missing teeth (unlike any other restorative treatment), they offer a wide array of unique benefits. To learn more about dental implants, read below or contact our office to schedule a consultation with Dr. Anthony Nguyen or Dr. Christina Tran.
Why Choose Coastal Valley Dental for Dental Implants?
We Partner with Local Specialists
Caring, Experienced Dental Team
Trusted Hometown Dental Practice
What are Dental Implants?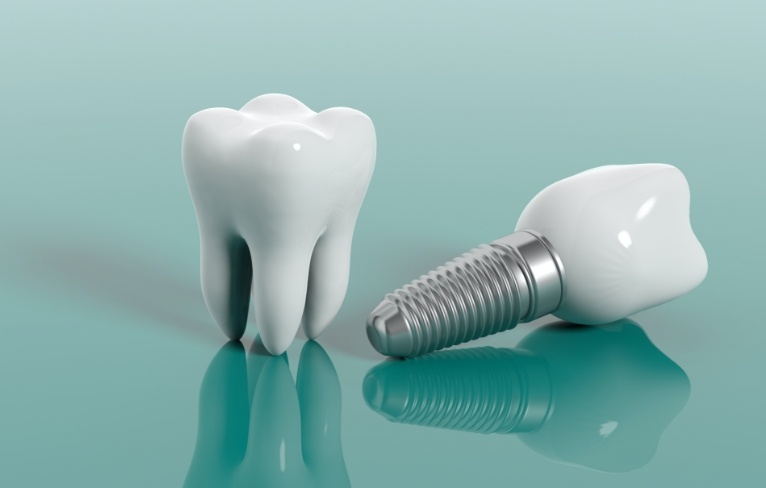 Dental implants themselves are small, titanium posts that are surgically placed below the gum line and into the jawbone. Once there, they're able to naturally fuse with the bone structure through a process called osseointegration. After you've healed from the placement surgery and the implants are firmly attached to the jawbone, our team can restore your smile by attaching a dental crown, bridge, or denture to the implant posts.
The 4-Step Dental Implant Process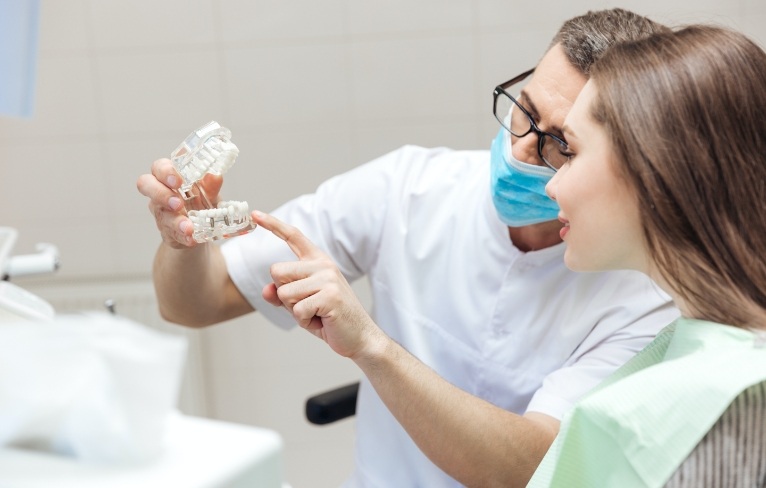 Initial Consultation. During the consultation, our team will take X-rays of your mouth and conduct a thorough examination of your teeth and gums. Then, one of our experienced dentists will speak with you about your goals and medical and oral health history to help assess whether dental implants are right for you.
Dental Implant Surgery. Our team refers our patients out to a surgical specialist for this part of the process to achieve the best results.
Osseointegration & Abutment Placement. After surgery, osseointegration will take place over the next three to six months. Then, we'll call you back in to attach abutments onto your implants.
Attaching the Restoration. After your gums have healed around your abutments and your permanent restorations have been crafted, we'll attach your new teeth to your implants to complete your smile.
Benefits of Dental Implants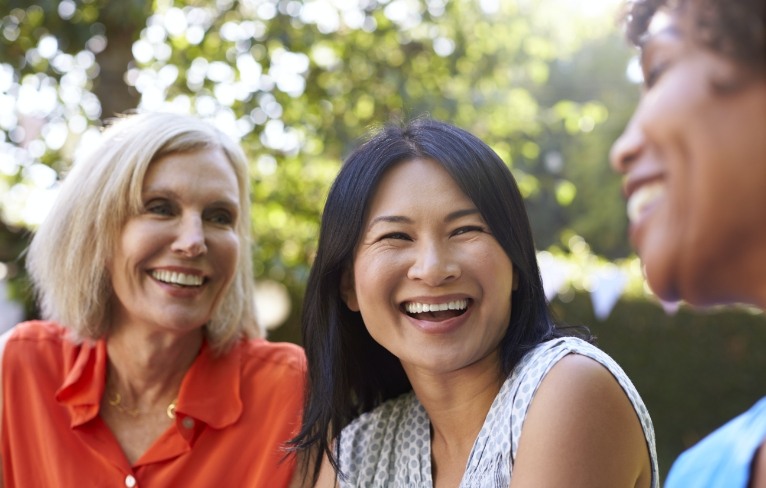 Dental implants are popular among patients because they offer a wide array of unique benefits that distinguish them from traditional restorations, including:
Lifespan of 35+ years with the proper maintenance
Easy to care for
Enhance eating and speaking abilities
Natural-looking and feeling replacement teeth
Improved oral and overall health
Prevent jawbone deterioration
Preserve the facial structure
Who Can Dental Implants Help?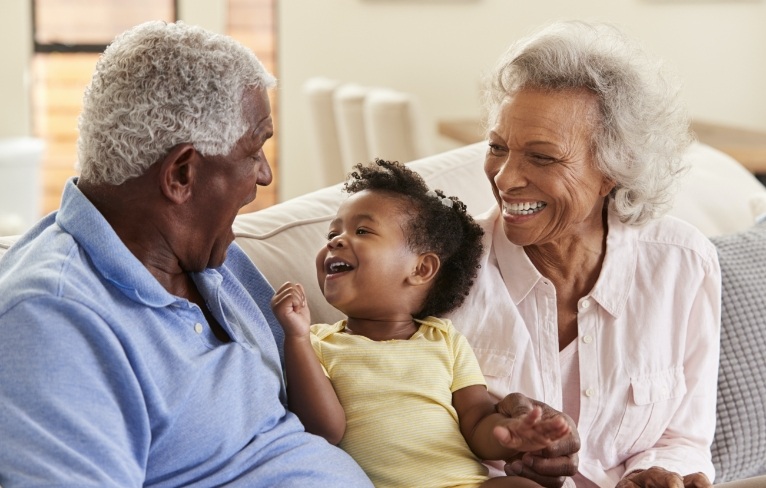 Most candidates who are missing one or more teeth are good candidates for this procedure. However, there are some situations in which we may suggest an alternative restorative treatment or you may require preparatory procedures before you can undergo implant placement surgery:
Your jawbone has weakened over time due to tooth loss.
You have any untreated existing oral health problems, like gum disease.
You have an autoimmune condition that isn't currently being managed.
If you're in your first trimester of pregnancy.
The best way to learn whether dental implants are right for you is to schedule a consultation. During this visit, we can also walk you through what your procedure will look like so you know what to expect.
Missing Single Tooth

To replace a single missing tooth, we'll secure one dental implant below the gum line and into the jawbone. Once it has fused with the bone, we'll attach an abutment as well as a customized dental crown.
Missing Multiple Teeth

Instead of needing to alter your healthy existing teeth like we would need to with a traditional bridge, we can secure a bridge to two dental implants that are placed at either side of the gap in your smile.
Missing All of Your Teeth

To secure a denture in place so it doesn't slip or shift, we can anchor it using anywhere from four to eight dental implants strategically placed along your jaw. We'll then attach a lifelike denture to the posts to complete your smile.
Understanding the Cost
of Dental Implants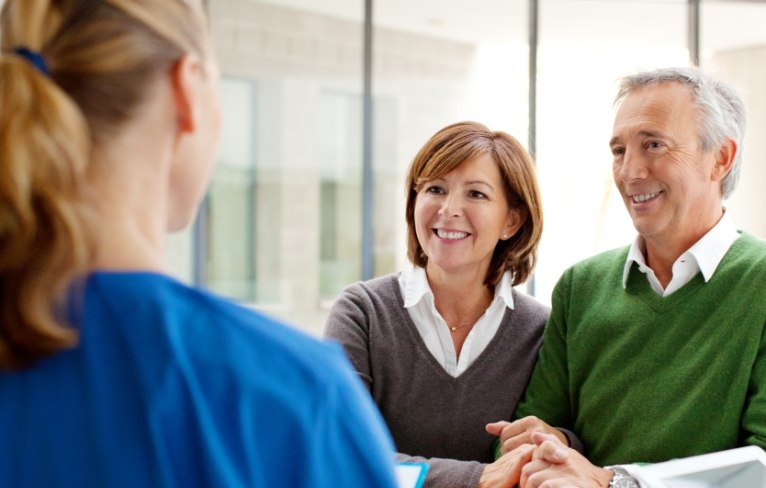 Every dental implant treatment that we conduct at Coastal Valley Dental is customized to meet individual patients' needs, which is why there's no set price tag attached to the procedure. During your initial consultation, we can provide you with an estimate once we've determined important details, like how many dental implants you'll need to have placed, what type of restoration you need, and whether you require any preparatory procedures.